December in St Ives is full of festivities every year, and Christmas in St Ives 2019 is no different.
From local Christmas markets, live music, the St Ives Christmas light switch-on, to Santa Claus himself making an appearance at high tide. St Ives offers a Christmas for everyone.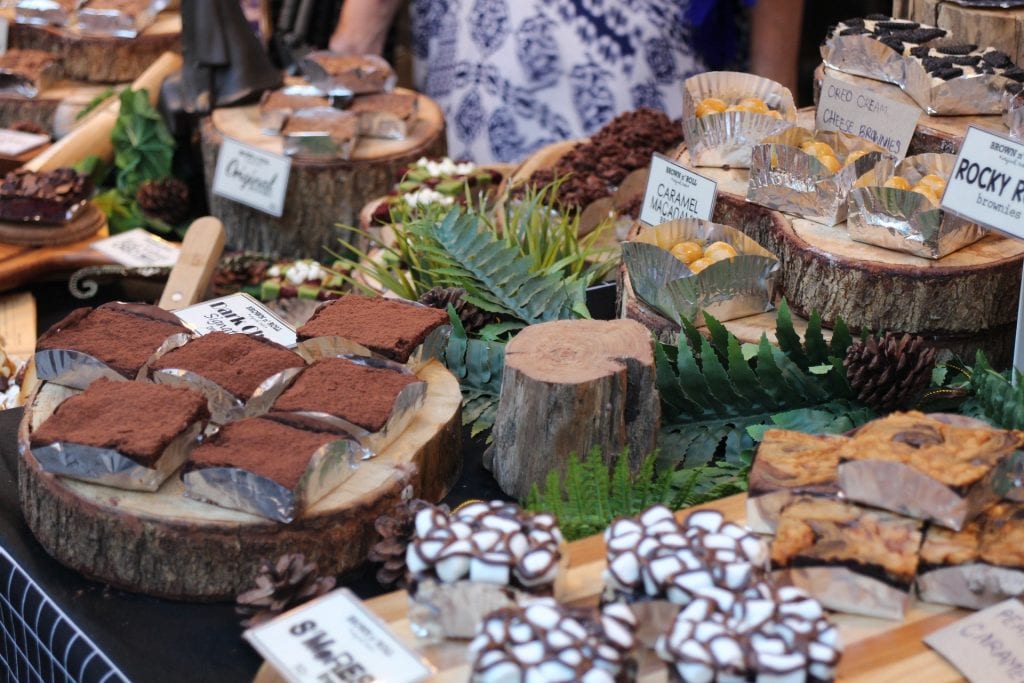 St Ives Christmas Lights Switch On
St Ives officially kicks Christmas off with the switch on of the town's Christmas lights on the 29th December.
The countdown begins at 7pm and soon after, as the cold night sky is lit with a warm sparkling glow, you'll know it's Christmas in St Ives.
There will be road closures from 5-8pm on Gabriel Street. Chapel Street. Tregenna Hill, Tregenna Place, High Street, Back Street, Market Place, Lifeboat Hill, Back Lane, Fore Street.
Santa Clause is coming to St Ives Town
Santa normally arrives on a sleigh, but not in St Ives. Father Christmas lets his reindeers rest up for a night and comes into St Ives harbour riding the high-tide with the RNLI.
On the 29th November, Santa Claus will drive around the harbour and wave hello to all the waiting children before descending on the Wharf where the Mayor will greet him and the Phoenix Choir will sing Christmas carols. A wonderfully festive evening.
Light up the Town
The Christmas light spectacle takes over St Ives on the 7th December at 6pm with an energetic Lantern Parade. It's hard not to feel in the Christmas spirit with an entire town singing and dancing along with the Celtic Samba Band whilst parading their lanterns all the way to Royal Square.
St Ives Christmas Markets
Local markets are the place for gift ideas, stocking up the pantry and perhaps treating yourself to a little something special at Christmas time. St Ives has two main Christmas markets to explore this December.
Saffron Christmas Market 2019
After great success last year, the St Ives Saffron Christmas fair will be taking place in The Guildhall, Street an Pol over three days with 40 different stalls.
Go along to interact with the many artists and makers of Cornwall who are inspired by the Cornish landscape and pick up some truly original gifts. Enjoy your time browsing the stalls with live music, festive refreshments and, of course, a very Christmassy atmosphere.
Friday 29th November 6 am to 9 pm
Saturday 30th November 10 am to 5 pm
Sunday 1st December 10 am to 4 pm
St Ives Farmers Market
St Ives town centre is always bustling with excitement, and in December, it is no different. With the inviting smell of homemade bread and pastries wafting through the streets, you can find local produce being sold on a variety of stalls.
Freshly caught fish, homemade jams, olives, fruit and veg, pies, cheese… the delicious list goes on. For a truly local, sustainable shopping experience at Christmas time, head down to the stalls and see what Cornish delicacies land in your basket.
Every Thursday in December from 9.30 am – 2 pm in The Guildhall, Street an Pol, St Ives.
Local markets are the place for gift ideas, stocking up the pantry and perhaps treating yourself to a little something special at Christmas time. St Ives has two main Christmas markets to explore this December.
Live Music, Quizzes and Open-Mic Nights – The Castle Inn
Fancy something celebrating like the locals do? The Castle Inn is a traditional 'proper' Cornish pub in St Ives. They host live acoustic lunchtime sessions during your Sunday roast as well as evening performances on Fridays and Saturdays throughout December. What's more, they have a quiz every Monday night and invite everyone to participate in open mic nights for those Christmas hits every Sunday evening.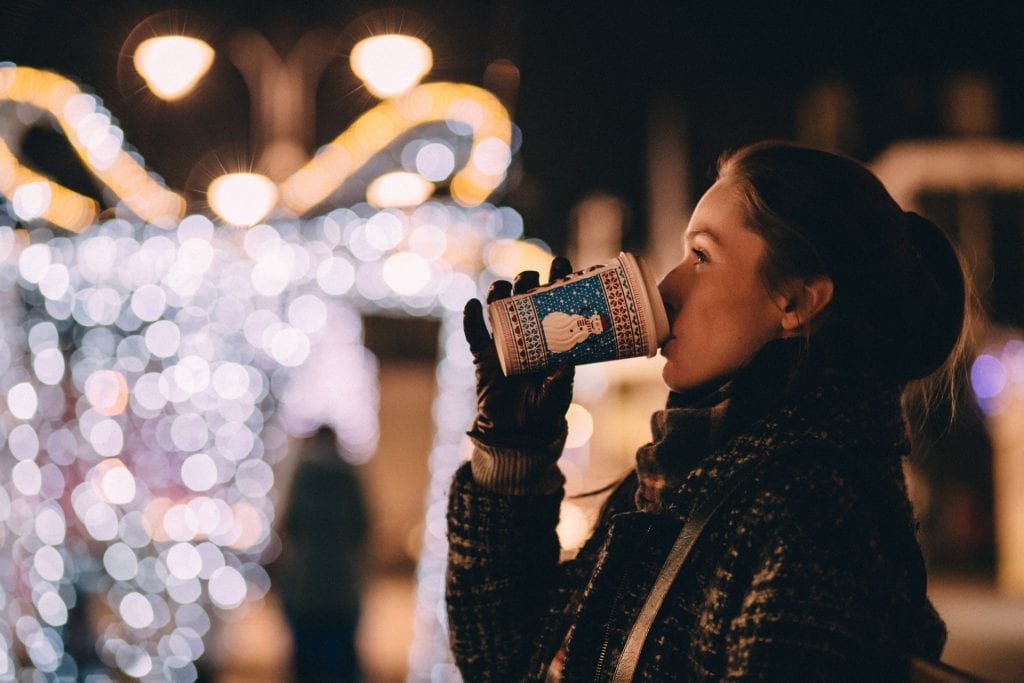 Be a judge in the St Ives Christmas Window Competition
It is a Christmas tradition in St Ives for over 60 shops and galleries to dress their windows in the finest festive gear to compete for one (or both) of the coveted annual awards. The theme this year is Sleeping Beauty and the judges will be touring the town to decide the winner for Best Overall Window Display and deciding rosettes for Best Interpretation of the Theme; Most Humorous Window; Best Small Window. 
BUT, you can have your say too!
The People's Award is highly sought after. This is where visitors and locals of St Ives vote for their favourite display. You can get involved throughout December by casting your vote at one of the voting boxes at both local Post Offices – on the Wharf and on Tregenna Hill. Closing date for votes is 12.30 Tuesday 31st December. 
You can also vote via Instagram. Simply take a photo of the window you want to vote for and hashtag it with #SIDwindow2019 and the name of the shop. (It can only be counted if you have a public account). The closing date for votes is midnight on Tuesday 31 December.
Or, post a picture on the St Ives in December Facebook page comments section with the shop name. One vote per person. The closing date for votes is midnight on Monday 31 December.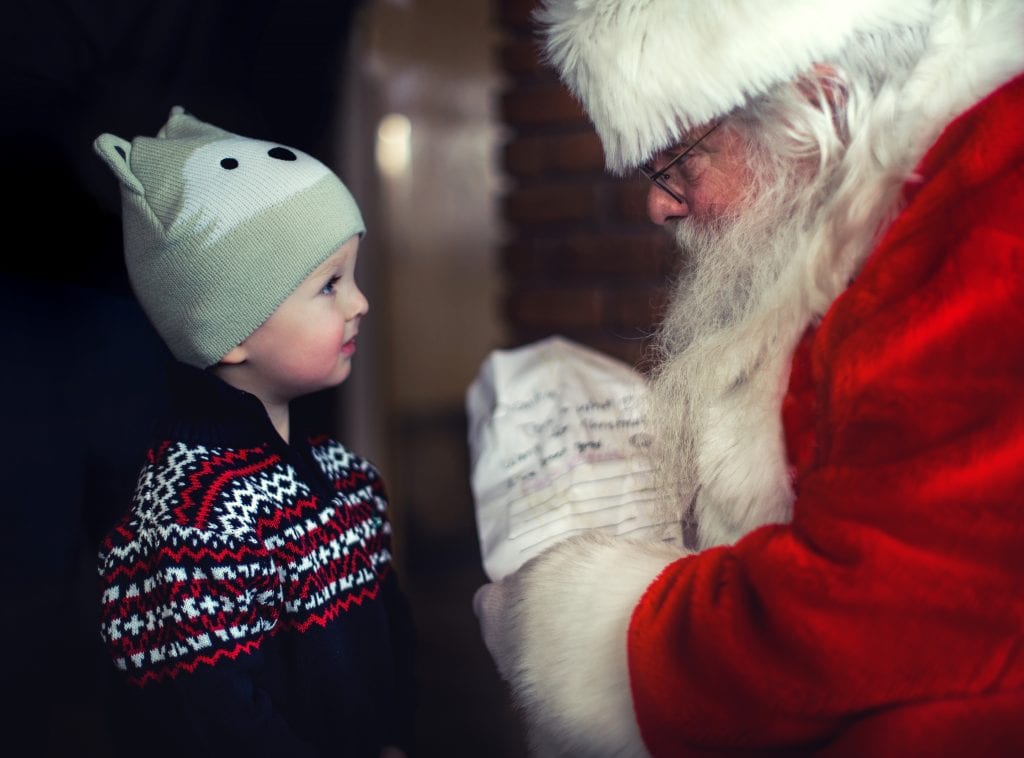 St Ives' New Year's Eve Party
The culmination of the Christmas season, this is the biggest, most dazzling party in St Ives' annual calendar. The entire town takes on a carnival ambience and folk come from far and wide to join the fancy dress celebrations. Streets are packed with revellers sporting crazy costumes, live music spills out of harbourside venues and the skies over the ocean light up with fireworks at midnight.
To find out about all the events happening in St Ives over Christmas, see www.stivesindecember.co.uk and www.stives-cornwall.co.uk.
Carbis Bay Holidays offer a range of self-catering holiday cottages perfect for a Christmas holiday in St Ives. Whether you're looking for a cosy cottage with a wood burner or a family pile footsteps from the sea, check out our luxury holiday accommodation in and around St Ives.
NOTE: this article will be reviewed and updated closer to Christmas to ensure that all dates and events are running.